Customize Your Fitness Journey With Our Personal Training Program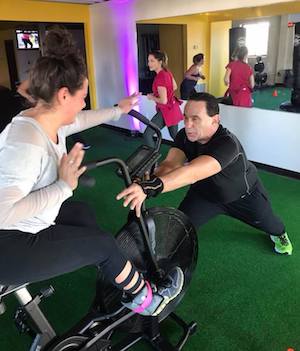 Are you looking for real, long-lasting results? Then you've come to the right place.
At JV Fitness, we are setting men and women all across Woburn up for success with the help of our customized Personal Training program. This system is designed to offer hands-on coaching and a workout routine that is tailored to your unique goals and priorities.
We are proud to work with people of all ages and experience levels!
Just fill out the short form on your screen to learn more!
Why Is Our Personal Training Program Right For You?
That's the beauty of this system - it's right for everyone! At JV Fitness, we are working hard to help you customize every aspect of your fitness routine.
We'll pair you with a professional coach who can help you identify the goals you're hoping to achieve, eliminate the hurdles that have held you back in the past, and take on the most efficient and effective path to success.
Our Personal Training program is helping people all across Woburn:
Tailor every aspect of your fitness journey
Enjoy targeted workouts based on your unique goals
Rely on flexible scheduling and cutting-edge amenities
Build confidence in all aspects of your life
Struggling For Motivation? Not Anymore.
That's the hardest part, right? Finding the motivation to dig deep and give it your all - week after week after week.
We're helping you change that mindset.
Instead of struggling to find the drive to get the most out of every workout, we're helping you feel supported and accountable through every step of the process. Our Personal Trainers are dedicated to finding the strategies and motivations that you respond to best.
We're here to help you take steps forward every single day.
At JV Fitness in Woburn, you can enjoy:
Ongoing feedback and analysis
Hands-on coaching and encouragement
Sustainable strategies to keep you injury-free
A complete dedication to your success
Get Started Today With Woburn's Best Personal Training Program!
Don't settle for good enough. Get the most out of every workout with our Personal Training program here at JV Fitness. We have something for everyone in Woburn and beyond - all ages, all skill levels, all goals and priorities
We're here to work together on the path to sustainable success.
Just fill out the short form on your screen to take the first step today!